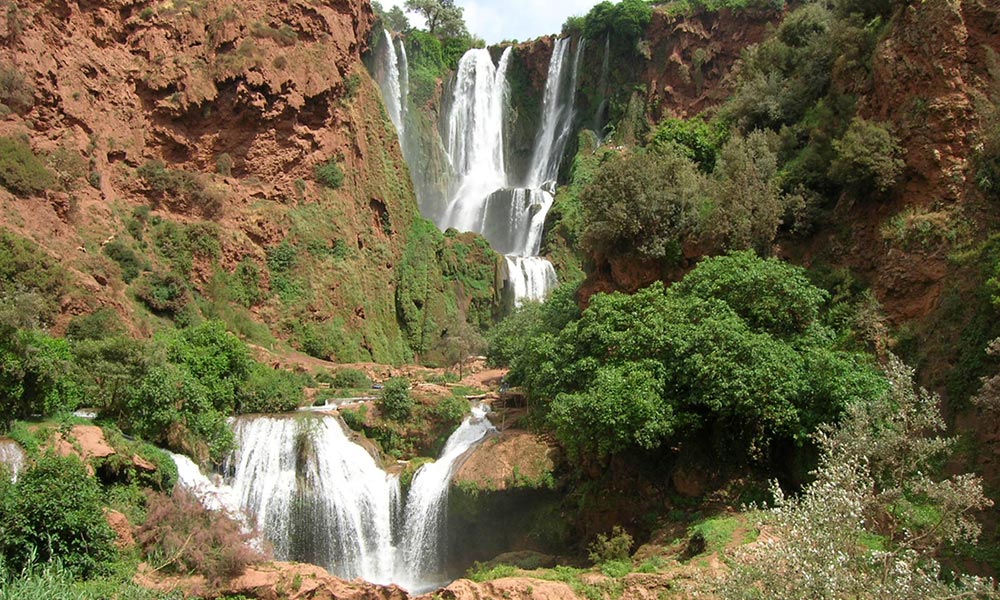 Ouzoud Waterfalls (1 day)
Pickup at 9am .
Ouzoud pictures and images are featured in almost every Moroccan tourist brochure and paper guide. The waterfalls are less than3 hour car ride away from Marrakech and are found in the middle of the high central Atlas Mountain range. Falling from a height in excess of 100 meters, the falls plunge into an endless series of pools.
The gorge of the Ouzoud Waterfalls is home to families of local apes and a variety of native bird species ! this lovely atmosphere invites you for one or two hours stroll to admire its beauty and its quietness. So a visit to beautiful Ouzoud comes as a refreshing surprise.
Return to your riad around 6am.
Per person
80 €
on the basis of 2 people.
Per person
40 €
on the basis of 4 people.
Per person
30 €
on the basis of 6 people.
Per person
more than 6 people.
The price includes the private Jeep or minivan and an English-speaking-driver :
Contact us