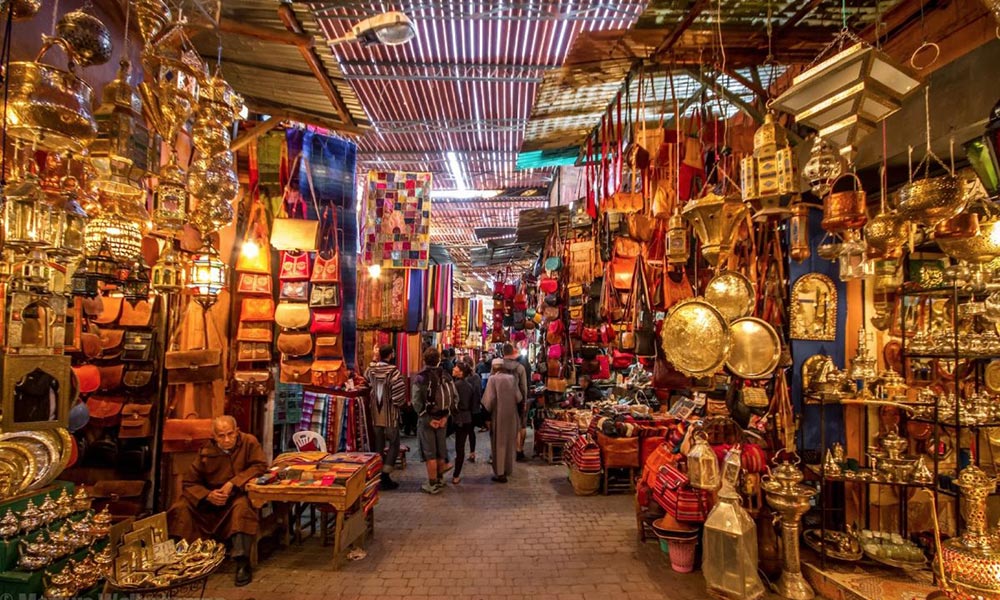 Souks, artisans and their craft (3 hours walk)
Meet me, your private guide, around 9am or 2pm in your riad or in Jamaa Elfna square where we start our walking tour in the labyrinth of the souks . I'll take you to discover hidden streets and treasures of the maze of the souks : we will meet salesmen in their workplace, browse handmade products at the craftsman's section, talk and interact with artisans regarding their social life and traditions…
I will take you to the stores that suit your interests and help you make the best deal in every section: art galleries, costume and jewelry shops, antique furniture, leather shops, fabrics and textiles. I can help you find recommended carpet store where you'll find quality tribal weave, enjoy fixed-price shops, choose the right colors and sizes, learn about the hidden symbols and meanings of rugs and kelims. We'll continue to explore together different lovely shops such as an herbalist, the specialist of spices, perfumes, cosmetics, and famous argan oil.
And we can head to a caftan store and try different dresses. Discover more items such as scarves, cushions, ceramic, lanterns, tassels, bags, and teapots and much, much more…
We end our adventure in a roof top with a mint tea in the amazing Jamaa elfna Square.
Per person
30 €
on the basis of 2 people.
Per person
20 €
on the basis of 4 people.
Per person
15 €
on the basis of 6 people.
Per person
more than 6 people.
The price includes only the private guiding services
Contact us