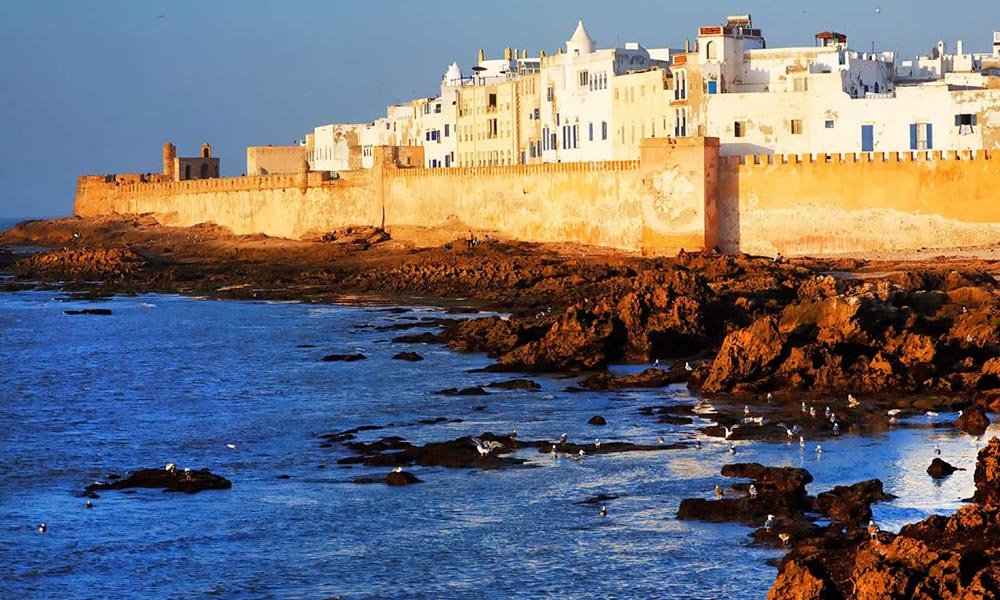 Essaouira-Mogador (1 day)
Pickup at 8:30am .
Morocco's Atlantic Coast is really gorgeous and, once you visit, you will want to come back.
Essaouira or Mogador, a relaxed town set 2 hours from Marrakech, is a UNESCO World Heritage Site – a protected city. The ramparts of Essaouria and the 16th century walled city offer astonishing views of the Atlantic Ocean. A day trip to Essaouria – one of the most charming medinas in all of Morocco – will give you ample time to visit the important monuments and the most interesting spots, the old fish markets,the scalla and the harbor. You'll also have a chance to watch silver craftsmen and wood carvers at work.
Return to your riad around 6:30am
Per person
80 €
on the basis of 2 people.
Per person
40 €
on the basis of 4 people.
Per person
30 €
on the basis of 6 people.
Per person
more than 6 people.
The price includes the private Jeep or minivan and an English-speaking-driver.
Contact us