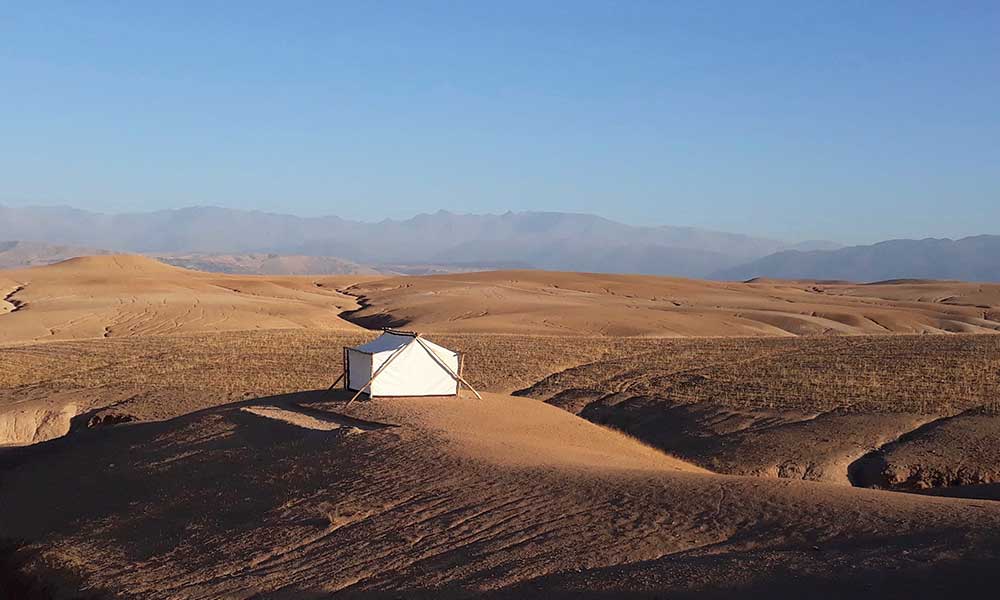 High Atlas Mountains
Pick up around 9pm.
You'll head to the High Atlas Mountains. Asni valley and surrounding Berber villages delightful spots to get away from hot and exotic attraction of Marrakech to this cold and rugged Berber country home. A cluster of villages around the river valley Moulay Ibrahim set in a dramatic setting of the High Atlas Mountains with great views of the highest mountain of Morocco and North Africa Djebel Toubkal.
A welcoming atmosphere of tiny villages, steep hillsides, waterfalls, and lush green gardens. Stop at one of the Berber homes for a glass of mint tea or even a family traditional lunch. If you like, you can take a short trek about 30minutes to the waterfalls in the village of Imlil Valley, home to the Toubkal National Park. Then back to Marrakech via Agafay. This rocky desert, drawn by the wadies offers an unexpected and splendid views. A mineral universe that can be disturbed only by passing few flocks of sheep.
Return to your riad around 5:30am.
Per person
80 €
on the basis of 2 people.
Per person
40 €
on the basis of 4 people.
Per person
30 €
on the basis of 6 people.
Per person
more than 6 people.
The price includes the private Jeep or minivan and an English-speaking-driver.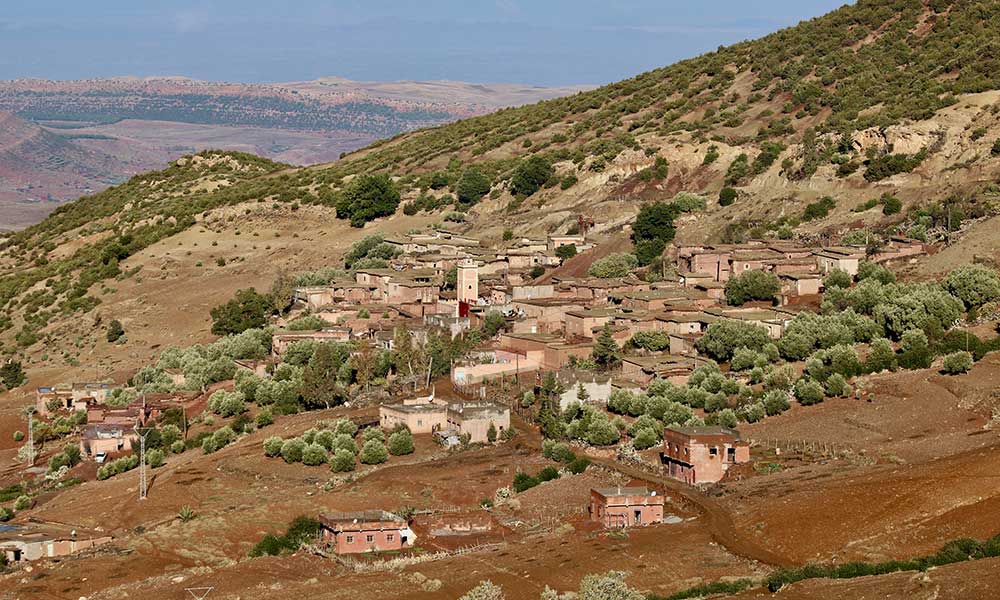 Contact us